Round Sticker Printing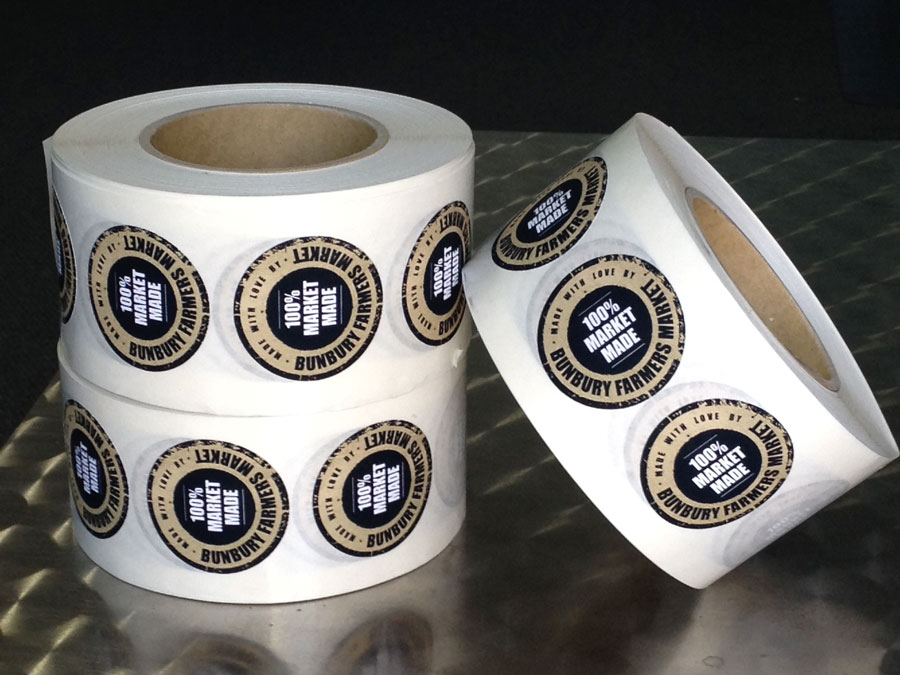 Round stickers and labels are now easily produced on our state of the art digital sticker machine. Sometimes round or oval stickers are needed for certain applications, or just to look different! No problem, we can produce any size round, oval or eliptically shaped sticker or label and we don't charge any more for them! That's right, at Magnascan round or oval shaped stickers are the same price as square or rectangular. Our unique digital cutter allows us to cur circles as easily as squares so we pass on the saving to you! There is also the option of printing your round stickers with metallic silver, it looks fantastic on clear vinyl.
Use our simple quote calculator on the right, if you like what it says, just give us a call or contact us by email.